Book here:
Best price guaranteed
No additional commissions
Instant and secure booking
Almost always free cancellation
Despite being one of the smallest italian provinces,
La Spezia offers impressive sceneries

The province of La Spezia is located in the east of Liguria, on the border with Tuscany. Despite being one of the smallest in Italy, the province offers natural beauty and breathtaking landscapes of great value, and its diverse territory can satisfy all types of visitors, including sea lovers, those who like to relax and seasoned hikers. Facing north-west to south-east, La Spezia lies in a sheltered
position and is bordered by two long headlands: the western headland has steep slopes that descend to the sea and its highest peak is Mount Verrugoli (749m above sea level), and the eastern headland has lower altitudes and slopes gently towards the sea. The gulf is enclosed to the north by another series of peaks, the highest being Monte Albano (360m above sea level).
The gulf that protects the city is contained by a breakwater measuring just over 2km long, which has 2 openings, one to the west, measuring around 400m, and one to the east, measuring around 200m. The gulf itself is 4.6km deep and 3.2km wide.
La Spezia and the nearby area has a Mediterranean climate (sub-Mediterranean zone in the Bagnouls and Gaussen index), which is influenced by the presence of the sea. The sea's balancing effect is felt along the coasts and also, to a lesser degree, inland, and reduces large annual variations in temperature.
This makes the area suitable for tourism throughout year, allowing tourists to enjoy the wonders of each season. The average temperature is 15°C; the coldest months are January and February and the hottest are July and August.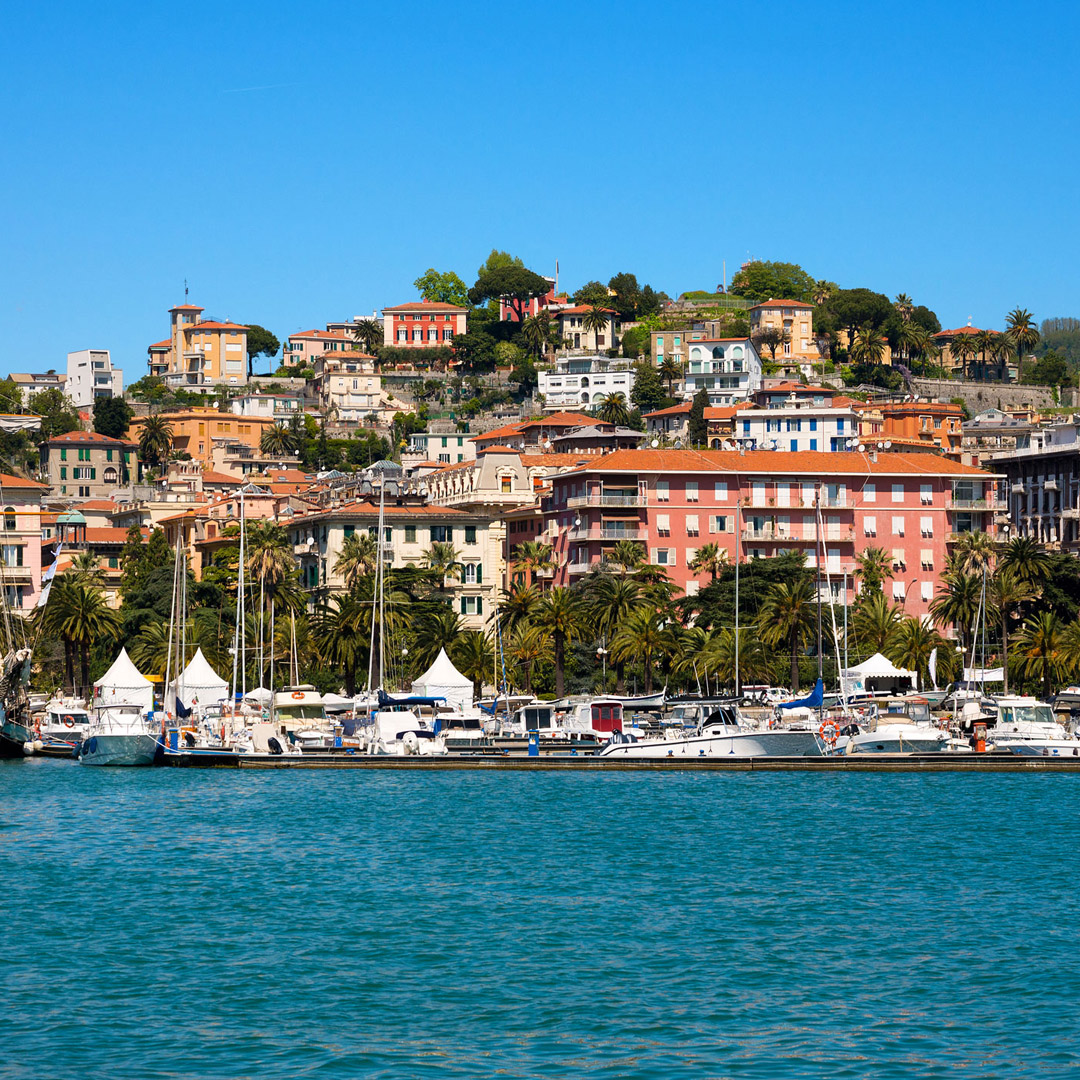 Rainfall is at its peak in the autumn months: October and November are usually the rainiest, even though it also rains in other months. During the summer, and especially during July and August, rainfall is at its lowest.